Letter from the Chair - June 2022
<!–[if gte mso 9]>Without a doubt May's highlight was the 95th anniversary gala weekend. It was two days of intensive running with just about every type of train service you could imagine. It started on the Saturday 14th May at 09.30 with a parallel run from New Romney to Hythe. That section of the railway is double track and special arrangements are made to operate two trains in the same direction and it ensures that passengers can actually see our steam locos in action as the trains pass and re-pass one another.
 This was followed by a complete medley of services throughout the day. Some were non-stop between key stations. One even ran from Hythe to Hythe, a total journey time of one hour and fifty minutes, double-headed – here's the link to see it at the half-way point – Dungeness. https://www.facebook.com/watch/?ref=search&v=1956550231401726&external_log_id=3e283e35-a229-4664-84f5-f1b274b18f78&q=romney%2C%20hythe%20and%20dymchurch%20railway
 Once the peak service for the day was over, it was time to settle down for the evening and night runs. There was no break in the service, with departures from Hythe at 20.13, 20.50, 21.45, 22.25, 00.25, 01.05, 03.00, 04.50, 06.20 and 07.45. Only the last two services were diesel-hauled, so it was a very busy night for our steam drivers.
Of course, Sunday's timetable wasn't the same as Saturday's. That's a really important feature that appeals to the railway's more dedicated followers. The opportunity to see – and to travel behind – every locomotive on a wide variety of services is a real draw. We were really busy. That was very heartening after two Covid-restricted years and a real boost to revenue.
The complexity of the workings has to be seen to be believed – so the public timetable and the locomotive roster are in two Posts  that follow, for those who are interested.
Behind all this complexity sits our rostering system, HOPS. The system knows the competencies of each team member – and the fact that they are currently in date. It knows the availability of people which is no simple matter, given our mix of full-time paid and part-time volunteer team members. We then feed in the timetable and HOPS will allocate people to the operations and station rosters based on their competence and availability. It won't put someone on the operations and station roster on the same day, it won't (obviously) allocate someone to a role for which they are not competent and it ensures that there are the correct rest periods between turns of duty. We can adjust the roster to move people around, but HOPS will then validate the changes to ensure that all the rules are still satisfied.
Our team members can access their roster and know what they will be doing, where they are expected to be and when. There is a much lower risk of confusion or conflicting requirements than a manual system. All of this ensures that we can deliver a faultless service to our customers because if we keep them happy, they will come back!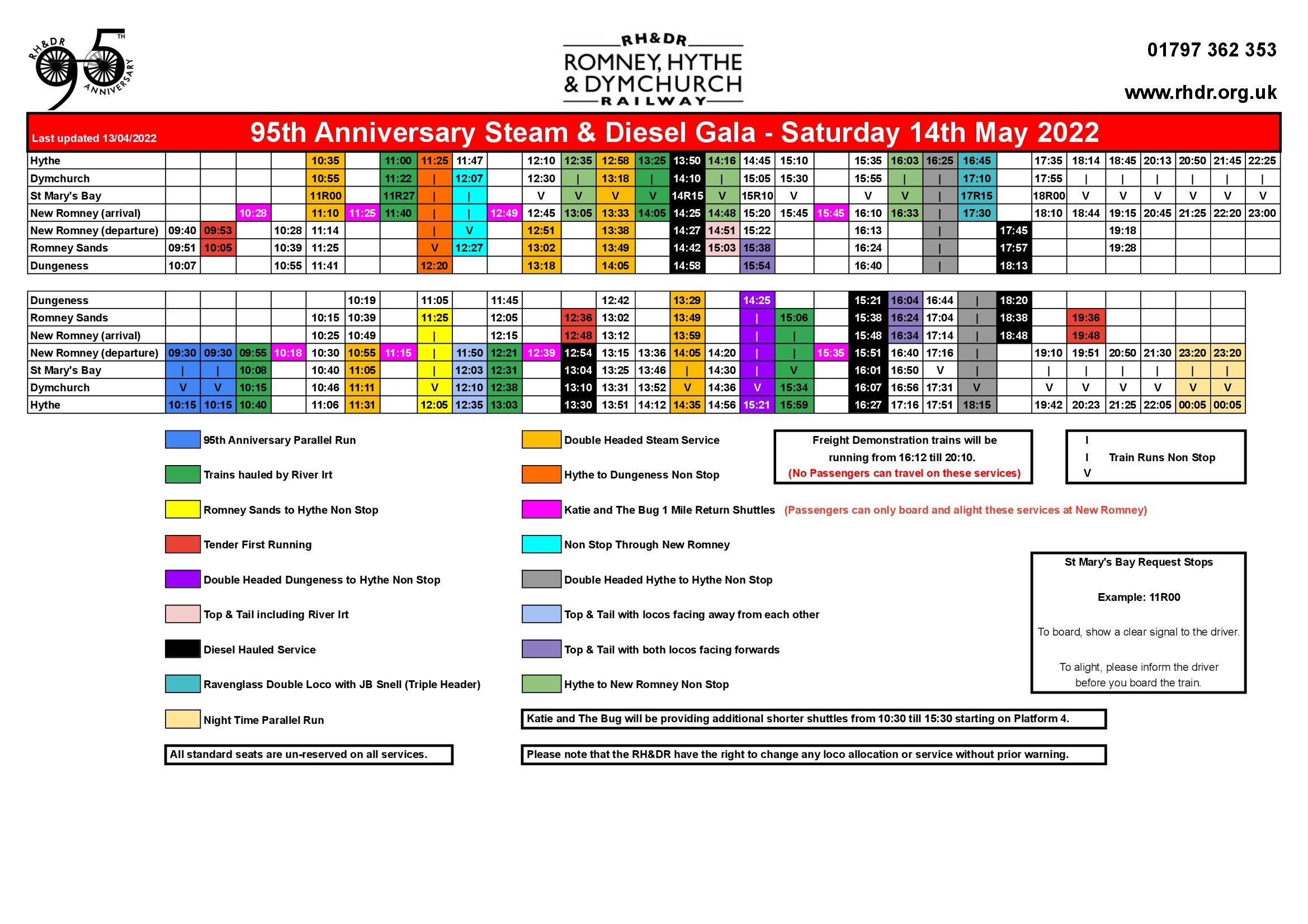 Share this article